MDWK - IMB Sending Celebration
Wednesday, September 27, 2023, 7:00 PM - 9:00 PM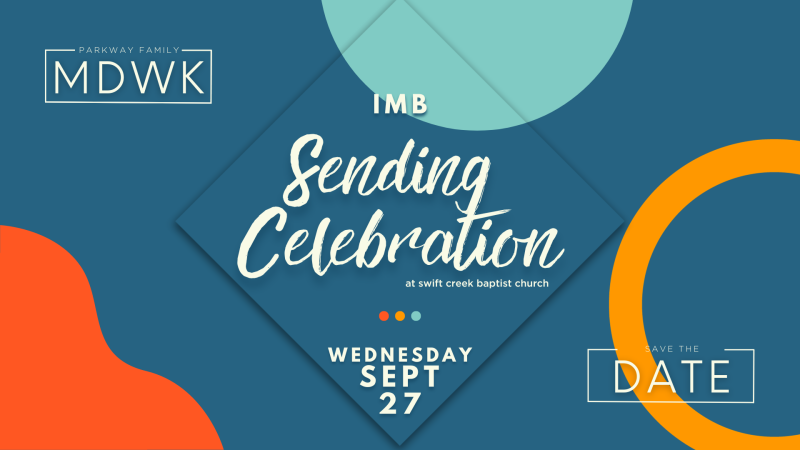 This week we will pause our normal MDWK schedule to join with churches around the area to celebrate the sending of new IMB missionaries. We will commission them with prayer and worship and hear testimony of their call and sacrfice to spreading the Gospel to the ends of the Earth.
Don't miss this unique event at Swift Creek Baptist Church at 7:00pm
Members of the Parkway Family are invited to sit together by meeting at SCBC at 6:30pm. Additionally, feel free to meet at Chick-Fil-A Winterpock between 5:15 and 6:15pm to grab dinner on the way!