Pickleball Tournament
Saturday, February 04, 2023, 8:30 AM - 3:00 PM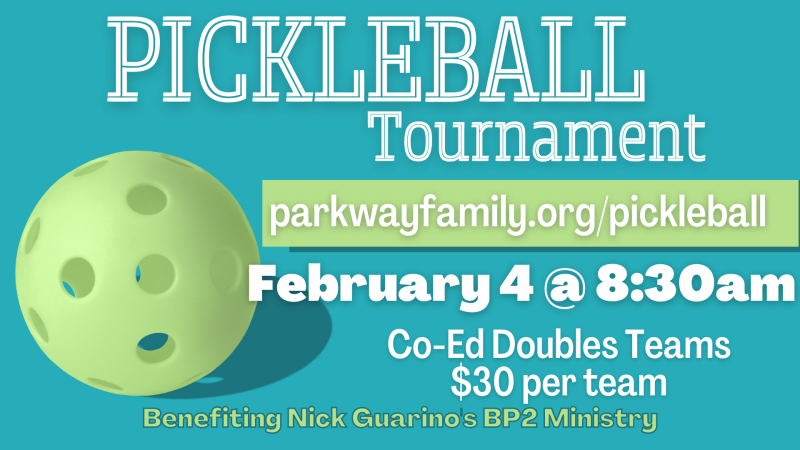 Calling all Pickball fans!
Pick up your paddles and join us for our Co-Ed Doubles Pickleball Tournament!
24 Co-ed teams will play for a chance to take home the championship title, to hear from our internation missions partner, Nic Guarino, and to enjoy some sporting fellowship and fun!
Registration proceeds go to Nic's BP2 Ministries. Teams are limited, so register your team today!
Contact Marla Lockhart with any questions.